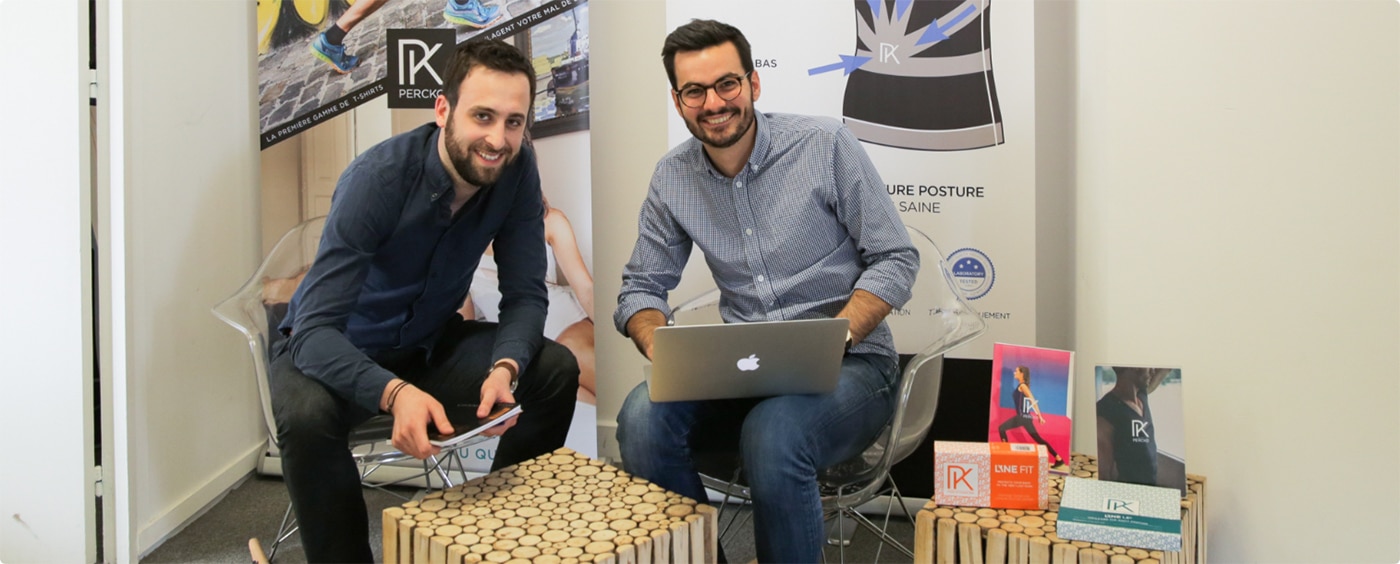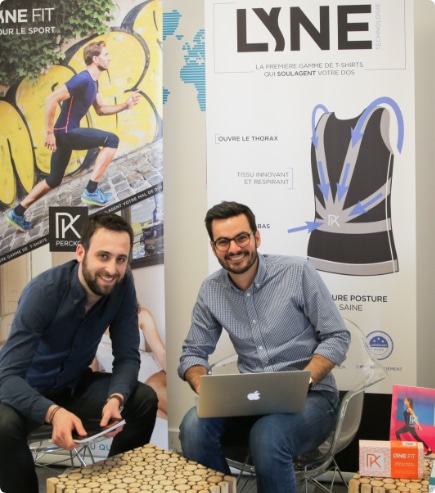 A Message from our Founders
A Message from our Founders
Hello, we are Alexis and Quentin the founders of Percko. Thank you for taking the time to learn a little more about us and our company!
We started Percko in 2014 with a simple goal: to develop simple and innovative solutions that will help end the pain and suffering caused by back pain.
We were both studying engineering at university in France and wanted to help Alexis's father who is a dentist and had started getting back pain himself.
As we started reading more about the subject and how back pain affects 80% of the world's population we realized the solutions out there just weren't satisfactory. Either they were too complicated, restricted movement or — in the case of the traditional back brace for example — they provided short-term relief but weren't addressing the core body mechanical issues that were causing pain in the first place.
From day one our goal has always been to develop high quality solutions that provide short-term relief, long-term benefits and, crucially, that are simple to use.
We worked for 2 years with a team of experts in bio mechanics to develop our first product, Lyne Up. Some people call it a t-shirt, because, well, you wear it like you would an under-shirt, discretely under your everyday clothes. We like that description because it really helps describe the simplicity of the solution but we also worry that it doesn't fully capture the complexity of the technology that's integrated into the shirt itself.
It's this Tensor technology that we developed and patented that is the heartbeat of Lyne Up because it naturally encourages the wearer to maintain a more ergonomic posture position, allowing full flexibility of movement and strengthening core muscles for long-term relief.
Of course we don't do all this alone and none of it would be possible without the help and support of a passionate and dedicated team. We are proud to say that Percko has been able to assemble an incredible group of people who believe in our mission, from sales and marketing to customer support as well as in-house medical experts who are all available to answer questions or concerns.
But perhaps our biggest source of pride amongst all of this is the emails, letters and social media comments that we receive from people every day who tell what a positive impact Percko's products have had on their lives. If you are curious, please take the time to read them either on our site or our Facebook pages – these are all genuine comments left by real people!
We know that when it comes to your health there are now many different products and it's not always easy to decide which ones you can trust and which ones really work. We hope that our commitment to push the boundaries of innovation and provide a quality solution will convince you to give Percko a try.